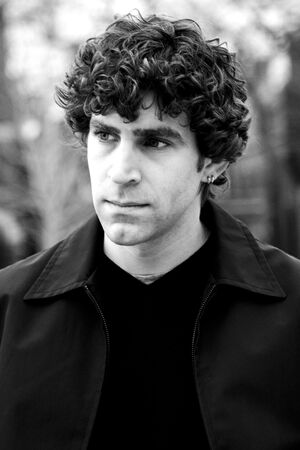 Marcus Sakey is the bestselling author of the Brilliance Saga and he is the host to the Travel Channel show Hidden City.
In His Own Words
Edit
"I was born in Flint, Michigan. Loving parents still together, forty-plus and counting. My brother Matt is a respected video game columnist and owner of the website Tap Repeatedly. He is also awesome.
I attended the University of Michigan, two majors, both promptly ignored. Collected single terms at grad schools in several states. Ten years in advertising and marketing gave me the perfect experience to write about thieves and killers.
To research my books, I've shadowed homicide detectives, toured the morgue, gone shooting with Special Forces soldiers, ridden with gang cops, and learned to pick a deadbolt. My novels have earned wide critical acclaim, been chosen for numerous Year's Best lists, and sold to Hollywood. I find that all intensely flattering and more than a little wonderful, because it allows me to keep doing what I love.
I'm the writer and host of HIDDEN CITY, on Travel Channel. Every episode I visit a different place and look at the stories that shape it. Along the way I get pepper sprayed, attacked by a dog, train with SWAT, dive for treasure, land a plane, and meet dozens of truly fascinating people. The show runs Tuesday nights at 10 ET / 9 CT.
My wife g.g. and I live in Chicago, with our unbelievably beautiful genius daughter.
I love traveling, especially if there's a chance of hurting myself. I'm a wicked good cook. I never miss the Golden Gloves. I like bourbon neat, food so spicy the guy sitting next to me catches fire, and the occasional cigar. I've watched Firefly more times than I'm comfortable admitting.
I can't talk about my life without talking about stories. The people that created them are the people that created me. So, Kid Rock-style, in no order and with nothing but love, shout-outs to David Mitchell, Elmore Leonard, David Foster Wallace, Dennis Lehane, Kurt Vonnegut, Michael Cunningham, Colin Harrison, Tom Stoppard, Tim O'Brien, Joss Whedon, Philip Roth, George Pelecanos, Aaron Sorkin, Jeannette Wintersen, Kent Anderson, Richard K. Morgan, Chuck Palahniuk, Arthur Phillips, Tom Perrotta, Ian McEwan, Cormac McCarthy, George Saunders, Pete Dexter, William Golding, Thomas Pynchon, Jim Harrison, Richard Price, George R.R. Martin, Laura Lippman, Michael Chabon, Jerzy Kosinski, James Crumley, William Gibson..."
Community content is available under
CC-BY-SA
unless otherwise noted.